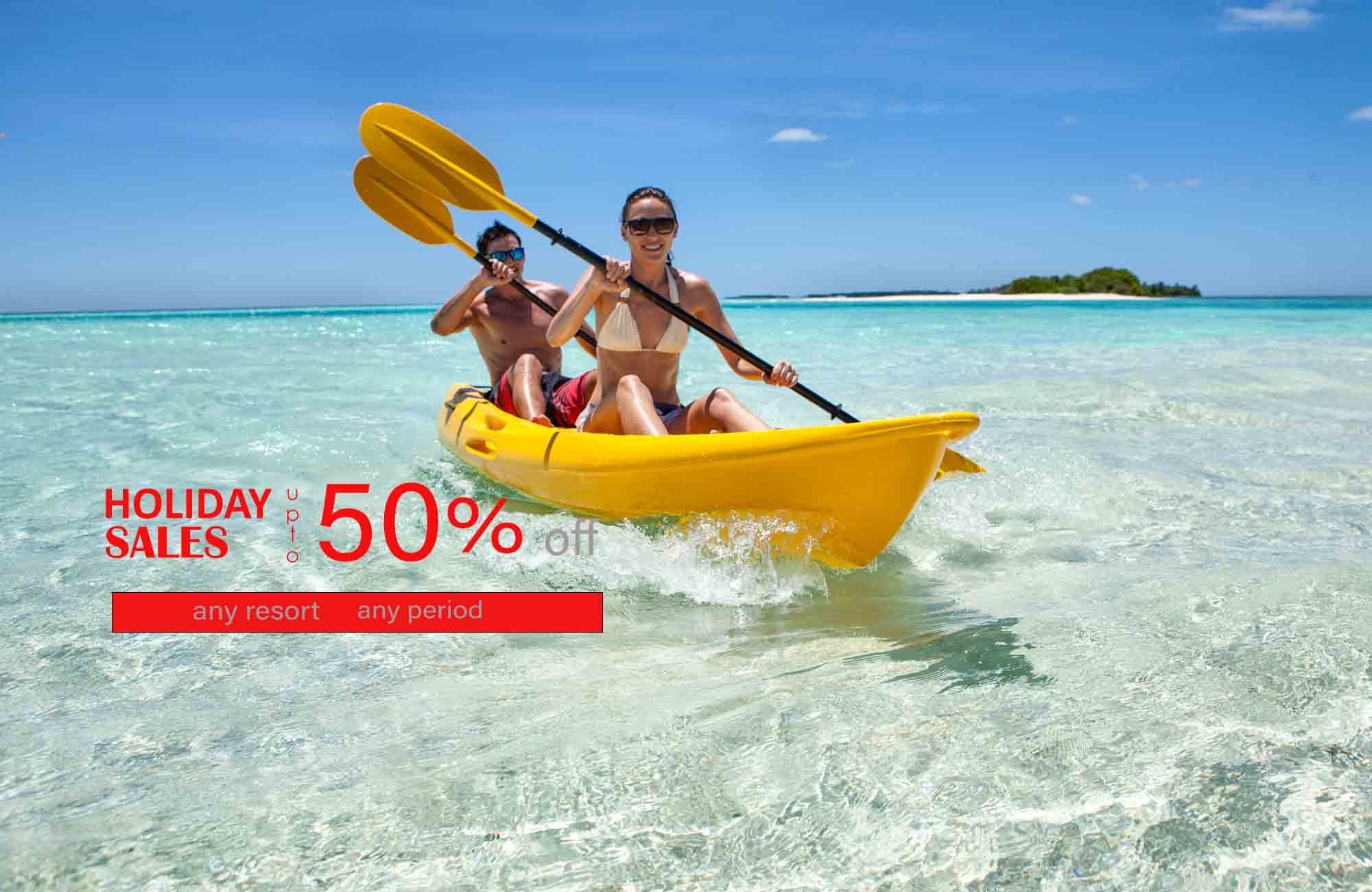 Holiday Deal of the Year for the Maldives
Everyone dreams of spending a holiday in the Maldives during their lifetime. The only concern of the prospective visitors is that the world-class holidays in the Maldives is not within their budget.
To answer these concerns maldivesholidayoffers.com has introduced the holiday deal of the year for the Maldives. Through this deal the Maldives has just become affordable and within your budget. Your dream holiday is just a moment away from being a reality.
The maldivesholidayoffers.com partners with numerous resorts of the Maldives and brings the best offers to visitors. This time we are offering the "Holiday Sale Promotion of 2015", a matchless deal offered for everyone.
Under the "Holiday Sale Promotion of 2021/22" you can choose to stay at any resort listed in maldivesholidayoffers.com. By subscribing to this offer you will be given 50% discount for your holiday in the resort of your choice.
The "Holiday Sale Promotion of 2021/2022" is only valid for two days. It commences today, 29th November  2021 and it will be over by 00:00 GMT on 8th March 2015. So, do not waste anytime and hurry up to reserve the holiday deal of the year.
Walk in the therapeutic white sandy beaches and revel in the mesmerizing sight of the endless turquoise blue water surrounding the magical islands of the Maldives.
Explore the peerless underwater beauty of the Maldives and have fun by participating in varieties of water sport activities. Savor culinary delights from various international cuisines.
Relax and rejuvenate yourself by experiencing the pampering offered by the state-of-the-art spas of the country. Exploit the benefits of the "Holiday Sale Promotion of 2015" and experience the sunny side of life.
Visit this link to select your resort and to subscribe to the holiday deal of the year. Use promotion code "MHO 2021/22", while subscribing to this special offer.
 Do remember to subscribe to this limited and exclusive offer before 00:00 GMT on 8th March 2015.