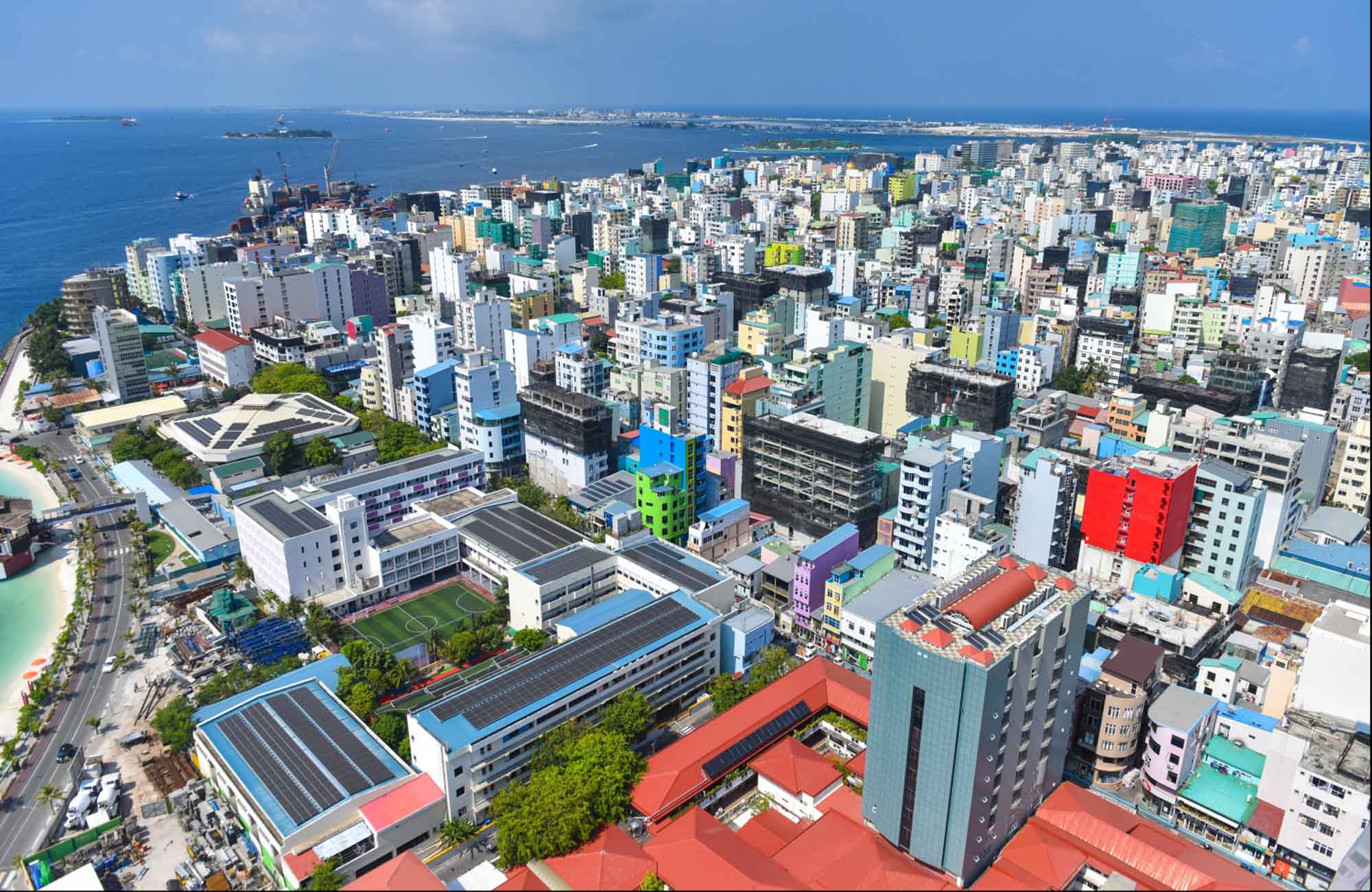 Visiting Malé Maldives
Boasting a collection of historic mosques, quaint colorful buildings and restaurants offering delicious cuisine, Malè is a destination for anyone that loves culture, food and beauty. Authentic flavors of the islands are influenced by Africa, India, Europe and of course the surrounding Indian Ocean. Malè is a true delight for food lovers everywhere.
 Malè is the fifth most densely populated island in the world providing the opportunity to experience a destination's true culture.  The climate has a temperate average high of 30 °C (86 °F) and an average low of 26.5 °C (79.7 °F), with waters sitting at an incredible 26°C to 29°C (78°C -84°C), making the islands of Maldives a luxurious destination for many.  
However pleasant the weather is here in Male, the vibrant culture of the city is equally alluring.  The markets offer a lively effervescence complementing the city's true and colorful authenticity.  
 The Malè Local Market 
One of the smaller local markets here in Malé with friendly vendors and locals with a nice display of tantalizing fruit, great array of bananas and excellent spices.
Photo Credit: YouTube
Male' Fish Market 
For a truly authentic experience of the Maldivian culture, the Malle Fish Market will provide you with that true unique encounter.  The fish market has fresh daily caught seafood displayed in rows along the floor for locals and visitors to purchase and prepare the most amazingly fresh meal ever.  
 Manjeedhee Magu Shops 
Presented along the Manjeedhee shopping strip, the shops offer the bold and vivid colors of the Maldivian Islands.  A cultural shopping experience where local artists display brightly colored textiles, clothing and souvenirs to tempt your shopping needs.
 Chaandanee Magu 
Another great market, the Chaandanee Magu is excellent for purchasing the perfect souvenir for that special person.  The market offers a quirky display of the 'must-have' trinkets to take back home.
 Malè's restaurant scene most definitely makes its mark in the culinary arts of the world.  
Photo Credit :Sushmita Ghangas
Irudhashu Hotaa 
Offering authentic Maldivian cuisine is a small and crowded little cafe that provides quality local cuisine at reasonable prices.  Delicious curries and light snacks as well as breakfast, lunch and dinner is offered here at Irudhashu Hotaa.
 Seagull Cafe House
Another very busy location, with a nice array of delicious international cuisine and an incredible display of ice cream, that appears to be very popular with the locals as well.  Seafood Cafe House is also noted to have a great ambiance as a restaurant, cafe or desert place.
 Royal Garden Cafe
Providing a delectable fusion of North American, Italian and Indonesian cuisine, the Royal Garden Cafe is also a charming place for relaxation and great food. Air-conditioning is a pleasant treat and the dark wood style decor is a welcoming contrast to the sunny outdoors of the Maldives.  
 Saffron Cafe and Kitchen 
Located with a charming courtyard, Saffron Cafe and Kitchen offers delicious international food and local 'short eats'; the equivalent of 'tapas' in North America. Saffron Café and Kitchen is a popular destination for locals and visitors alike. 
 Raanbaa 
This Malè restaurant offers authentic local cuisine for locals and visitors.  The selection is extensive at this fabulous eatery, and has the ambiance of a tree house type setting, in a very beautiful way.  The restaurant receives high ratings amongst locals, and the food is delicious.
Malè is a destination that should not be missed while on your trip to the beautiful Maldives.  This capital city offers everything a visitor could possibly need and the perfect way to acquaint oneself with the local culture of the Maldives.